Stops Rust ... dead!
Call us on 1300148442

Preparation is easy. It excludes Oxygen and Moisture.
It contains a Rust Inhibitor. It converts existing rust.
It is water based.
Feronite Rusty metal Primer seals out moisture and oxygen, it also contains a rust inhibitor just in case the sealing is imperfect and it converts the existing rust to a less active more protective tannate form.
After 30 years of experience we know it works. Used by major maritime museums, on working naval vessels, in industry, by the fishing fleet and it protects cars and roofs from further rust detrioration.
Ideal for use where cleaning the metal to a bright (class 2.5) condition is impractical or unsafe. It is easy to use & does not require any special skills.
Compatible with a wide range of top coat paints (But not some water based acrylics.)
Manufactured by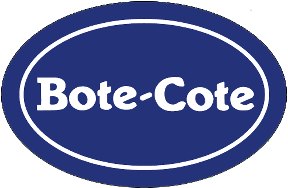 Boatcraft Pacific Pty. Ltd.
;46 Chetwynd St., Loganholme. Queensland 4129 Ph 07 3806 1944